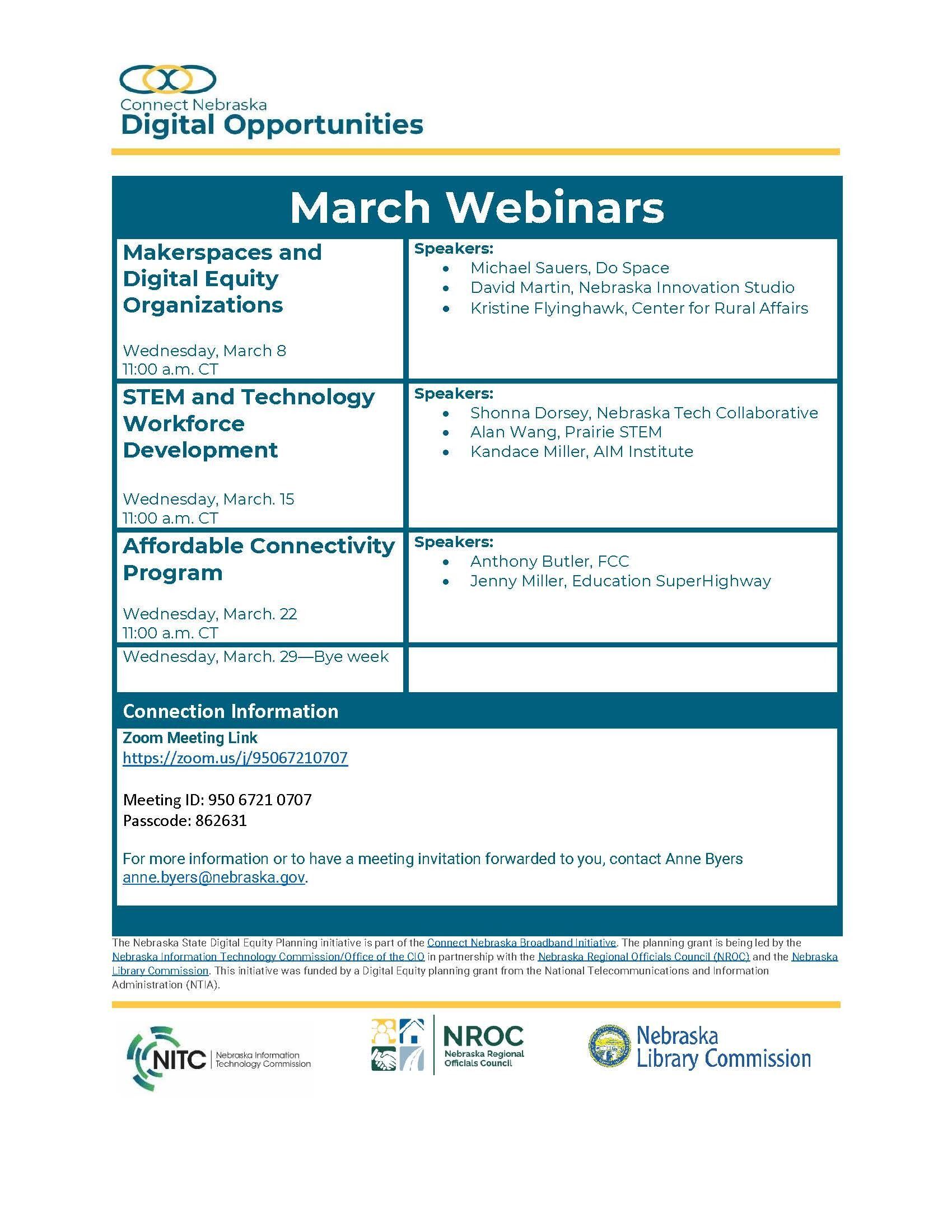 This month, the Nebraska Information Technology Commission is offering webinars on makerspaces, STEM and technology workforce development, and the FCC's Affordable Connectivity Program which provides discounts on internet service for low-income households.
Makerspaces and Digital Equity Organizations
Wednesday, March 8
11:00 a.m. CT
Speakers:
Michael Sauers, Do Space
David Martin, Nebraska Innovation Studio
Kristine Flyinghawk, Center for Rural Affairs
STEM and Technology Workforce Development
Wednesday, March. 15
11:00 a.m. CT
Speakers:
Shonna Dorsey, Nebraska Tech Collaborative
Alan Wang, Prairie STEM
Kandace Miller, AIM Institute
Affordable Connectivity Program
Wednesday, March. 22
11:00 a.m. CT
Speakers:
Anthony Butler, FCC
Jenny Miller, Education SuperHighway
Meeting ID: 950 6721 0707
Passcode: 862631
For more information or to have a meeting invitation forwarded to you, contact Anne Byers anne.byers@nebraska.gov.