Attorneys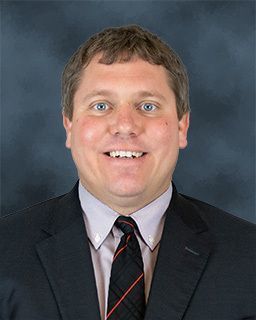 The NACO Board representative for Nebraska County Attorneys is Morrill County Attorney, Travis Rodak.
Travis is a lifelong resident of Morrill County and attended Hastings College and then Texas Tech University School of Law, graduating in 2008. 
Travis was elected Morrill County Attorney in 2010 and opened his private law practice, Rodak Law Office, in April 2011.
Since opening their doors, Rodak Law Office has provided legal services to hundreds of clients in a variety of practice areas.
As Morrill County Attorney for the last nearly 12 years, Travis has successfully prosecuted over 15,000 cases both in Morrill County and in other counties throughout the Nebraska Panhandle. 
Travis currently resides in Bridgeport with his wife Elisa, son Bo, and daughter Madison.