Highway Superintendents, Engineers & Surveyors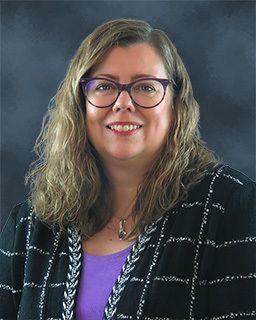 The NACO Board representative for Nebraska County Highway Superintendents, Engineers, and Surveyors is Lancaster County Engineer, Pam Dingman..
Pam is a licensed Professional Civil Engineer.  In 2014, she became the first woman in Nebraska to be elected County Engineer.  She is responsible for the oversight of all aspects of design, construction, and maintenance, this includes 1,400 center lane miles of roadway, 300 bridges and 6,000 culverts.  Pam leads a staff of 106 employees that are stationed in 13 buildings around the county.  She is responsible for overseeing an annual budget that is nearly $34,000,000.
Pam is a tireless advocate for infrastructure conditions and testifies regularly about infrastructure needs. Her drive for efficiency, continuous innovation and modernization has made Lancaster County a regional leader in municipal engineering. During her tenure as county engineer, Pam has created and hosted many STEM programs for children.   
Prior to being elected, Pam owned and managed Engineering Design Consultants - a civil engineering consulting firm.  She has served on the City of Waverly's Planning commission and numerous local and national boards.
In 2018, Pam became the first woman in Nebraska to be named a Fellow in the Society of Women Engineers.  She has received many honors and awards such as the Society of Women Engineers – Entrepreneur Award, American Planning Association Nebraska Chapter – Advancing Diversity and Social Change, University of Nebraska Young Alumni of the Year, Lincoln Chamber Woman-Owned Business of the Year, ABWA Top Ten Businesswomen in America, Society of Women Engineers Distinguished New Engineer, NSPE Nebraska Young Engineer of the Year.
Pam has a BS in Civil Engineering from the University of Nebraska – Lincoln.  She always makes time for lifting the big weights and is an active power lifter. She has two grown sons.