Representative of Lancaster County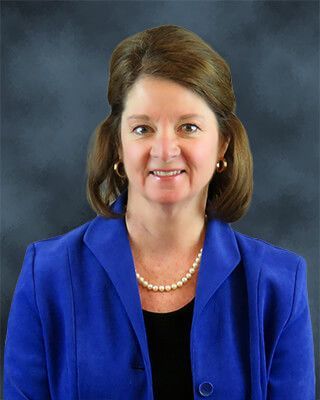 Lancaster County is currently represented on the NACO Board by Lancaster County Commissioner Deb Schorr.
Deb is currently serving her fifth term as a Lancaster County Commissioner and serves at the Board Chairperson. She represents District 3 which is comprised of the majority of southwest Lancaster County, including south Lincoln, the City of Hickman and the incorporated villages of Denton, Firth, Hallam, Panama, Roca, and Sprague. She grew up in Omaha and graduated with a Bachelor of Science from the University of Nebraska-Lincoln College of Business.  Deb has been a Lincoln resident for nearly 45 years.  One of her favorite things about her County Commissioner role is the opportunity to speak to students about local government and the importance of public service.
Prior to her election, Deb worked as an auditor for the former FirsTier Bank, served as an Executive Assistant to Governor Kay Orr, did private fundraising consulting, was a stay-at-home mom, and an active community volunteer. Deb has served in leadership positions with Westminster Presbyterian Church, Junior League of Lincoln, Homestead Girl Scouts, Lincoln Community Playhouse, Lincoln-Lancaster County Parks and Recreation Advisory Board, Delta Gamma Alumnae, Lincoln Southwest Boosters, and Maxey Elementary Parent-Teacher Organization.
Her committee service includes serving as Chair of the Lincoln-Lancaster County Railroad Transportation Safety District, Chair of the District Energy Corporation, and Chair of the Lancaster County Board of Corrections. She currently serves as a member of the Cedars Children's Foundation Board of Trustees and member of the Lincoln Community Foundation Board of Trustees.  She is past president of the Nebraska Association of County Officials and serves on the Board of Directors. Deb was selected by the Lincoln Journal Star as one of the 20 most influential women in Lincoln.  She was elected to the Burke High School Alumni Hall of Fame in 2018.
Deb and her husband Mark, a Lincoln attorney, have been married for 40 years and share their home with a Shetland Sheepdog, Mocha. They and are proud parents of two daughters, a son-in-law, and a new grandson. Deb's hobbies include running, gardening, reading, traveling, attending music and theater events, and of course, Husker sports.
Contact Deb via email at dschorr@lancaster.ne.gov, by phone 402-441-6860, or follow her on Twitter @commishschorr.