Sheriffs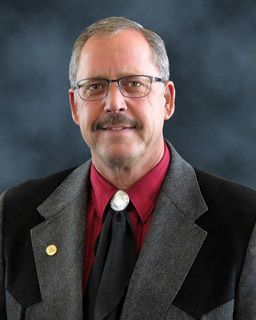 The NACO Board representative for Nebraska County Sheriffs is Lincoln County Sheriff, Jerome Kramer.
Jerome began his career in law enforcement in 1981 as a detention officer in Lincoln County. In 1983, he was hired by Lincoln County as a deputy sheriff and was elected as Sheriff in 2006.
As the Lincoln County Sheriff, Jerome worked to pass a bond to replace the Lincoln County Jail. Jerome was instrumental in the design process of the new facility, which houses both the Lincoln County Sheriff's Office and a detention center.  The 173-bed detention center opened in 2011 and underwent expansion to 213 beds in 2021.
Jerome manages both the Lincoln County Detention Center and the Sheriff's Office. He oversees a staff of approximately 75 employees and has law enforcement contracts with five of the six villages in Lincoln County.  His jurisdiction also includes U.S. 83, Interstate 80, U.S. 30 and 5,000 mile of county roads. 
Jerome joined the NACO Board of Directors in 2012.
When he's not working, Jerome remains active in agriculture, maintaining pasture and irrigated land in Logan and Lincoln Counties as well as an 800 head feedlot.
Jerome credits his success to the great people with whom he surrounds himself.