Treasurers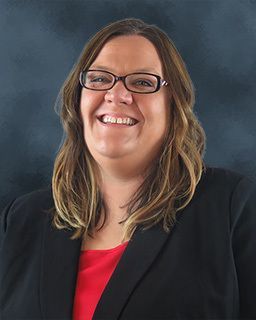 The NACO Board representative for Nebraska County Treasurers is Box Butte County Treasurer, Valery Bell.
Valery was hired 2007 by the Box Butte County Treasurer's Office to serve as clerk, processing Motor Vehicle Renewals and running property tax payments.  In January of 2011, she was appointed the Deputy County Treasurer.  Valery was sworn in as the Box Butte County Treasurer in January 2019.  Valery serves the Nebraska Association of County Treasurers by serving on the motor vehicle committee as well as the legislative committee.
Valery joined the NACO Board of Directors in January of 2021. She also serves on the NPAIT board.
When Valery is not at the county courthouse, she can be found chasing her teenage boys, Gavin and Gattlen, in all of their extra-curricular activities or spending time with her husband Chad and the boys at a campground near you.