West Central District Representative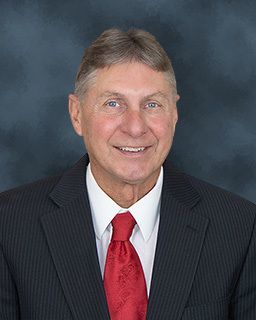 The NACO West Central District is currently represented by Red Willow County Commissioner Earl McNutt.
Earl has lived in southwest Nebraska his entire life, growing up on a farm in Hayes County and attending Hayes Center High School and then-McCook Community College.
In 1978, he married his wife Deb. Together, they have had 43 wonderful years and two children: a son, Josh, and a daughter, Lindsey. They have four grandchildren, all girls ranging from age three to five.
Earl has been a heavy equipment operator his entire life and currently serves as a Red Willow County Commissioner, a position he has held for 23 years. Over this period of time, he has been the Board Chairman for 19 of those years and has served on many different committees including a member of the NDEQ Council as a Governor appointment, three terms as NACO West Central District Representative, and NACO President in 2018.
"In my younger days my father was a County Commissioner and I always joked and said I would never do that but here I am involved in politics. I have met so many fantastic people over the years and would not change anything as these truly are the relationships you cherish forever."