Jon Cannon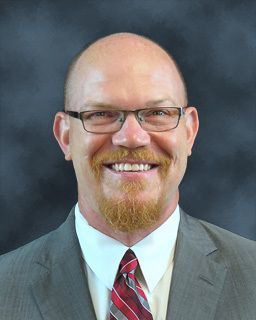 Jon Cannon serves as Executive Director of the Nebraska Association of County Officials. He assumed the role in February 2021.  
As Executive Director, he is responsible for coordinating and administering all association activities as directed by the NACO Executive Committee and Board of Directors. This includes serving as principal state and national lobbyist for the association.
The role of Executive Director also involves: planning, establishing and supervising office procedures; preparing and proposing the annual association budget; administering the adopted budget; hiring, supervising and annually evaluating association staff members; and developing and providing training and continuing education programs for Nebraska county officials.
The position of Executive Director is appointed by the NACO Board of Directors.
Jon was previously NACO's Deputy Director.  Prior to that, Jon served as an attorney in the Property Assessment Division of the Nebraska Department of Revenue, where he served as counsel to the Property Tax Administrator. 
Jon is the son of two career Air Force officers who met at Offutt Air Force Base, Nebraska. Jon was born at Beale Air Force Base, California, and his family was also stationed in Colorado, Hawaii, and Nebraska. He is a graduate of the University of Nebraska and the University of Nebraska College of Law. After receiving his law degree, he spent nearly twenty years as an attorney for the Department of Revenue. He became Deputy Director for NACO in 2018.
Jon and his wife April married in June 2020. Jon has a daughter, Miranda, and two step-sons, Grant and Luke.