Judd Allen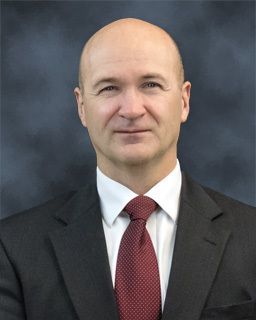 Judd Allen has served as a Marketing Representative for Nebraska Association of County Officials since May of 2015.  
As the Marketing Representative he is responsible for coordinating and administering activities related to the NACO health insurance plans. This includes serving as point on issues or problems clients may be experiencing.  The role of Marketing Representative involves direct contact with county officials and their employees.  He also provides price quotations for group coverage and prospects for new groups.  Judd coordinates with external vendors who provide insurance services to the counties.  He provides advice and consultation guidance to counties regarding changes in local and national health insurance laws and regulations.
He previously worked in Policy Owner Services and as an Operations Program Manager for 19 years at Mutual of Omaha Insurance Companies in Omaha.
Judd has also served in the Nebraska Army National Guard for over 31 years.  He deployed twice in Support of the Global War on Terrorism and has served in Iraq, Afghanistan, Kuwait, and Qatar.  He has held a number of leadership positions as the Commander of the 189th Truck Company in Norfolk and Wayne, Commander of the 195th Special Operations (Airborne) Forward Support Company in Omaha, and as the Base Commander of both Camp Ashland and Greenlief Training Center in Hastings.  He is currently serving as the Inspector General.
Judd is the oldest of 11 children. He is a graduate of the University of Nebraska at Omaha and majored in Real Estate and Land use Economics and Aviation Management. He is also a graduate of the Army's Command and General Staff of College in Ft. Leavenworth, Kansas.
Judd and his wife Erin have been married since August of 1993. They have 3 children, Madeline, Michael, and Matthew.  In addition, they have two four-legged children, Holly and Ivy, the Bernese Mountain dogs.